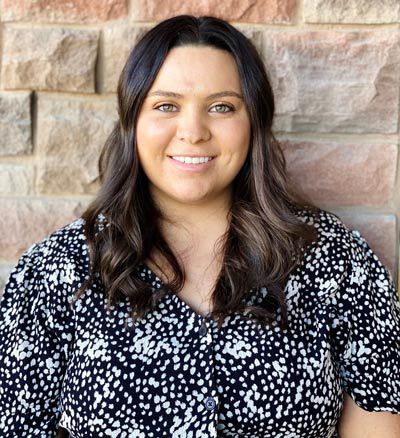 Becca Steck
I have been in the dental field since 2013. Before Dr. McConnell opened this practice and hired me as the office manager, I worked for him as a Dental Assistant in Wendover, Utah. I am so happy to be back in my hometown with a job and boss that I love.
After going to the University of Utah, I married my high school sweetheart, we now have a daughter and a dog named Harley. We spend most of our time together as a family, we are BIG Real Salt Lake fans, and watch way too much TV.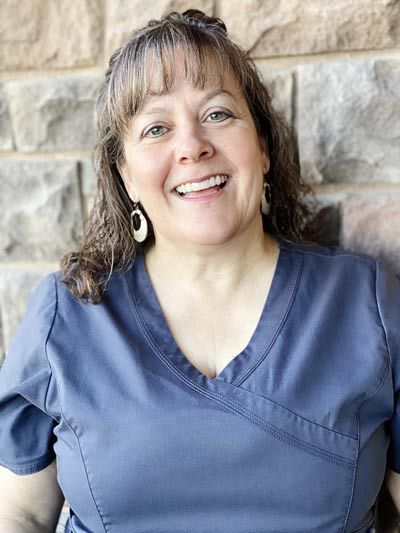 Monica Parks
Monica loves to find ways to help people smile. She brings to our office over 25 years of Dental Hygiene experience, and enjoys staying up on the latest dental news to make our patients more comfortable and healthy. She was born in Utah but spent some of her youth in Iran, South Korea, and Hawaii. She graduated from Weber State University in Dental Hygiene and has a Bachelors in Allied Health Services. Monica is committed to the individual and loves to create comfortable, stress-free dental visit. She thinks being a dental hygienist is the "Best Job in the World" and enjoys it very much. When she is not at work, Monica enjoys spending time with her husband and their five children. She loves reading and hiking. If you know of a good book or a good hike make to tell her all about it.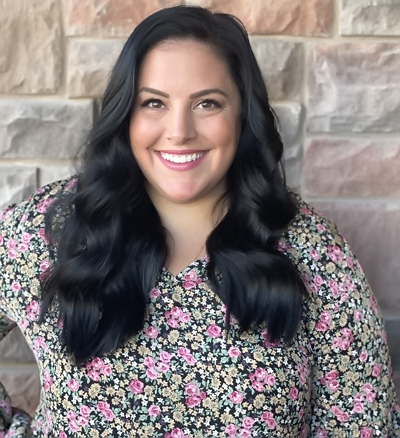 Ashley Sagers
I have been working in the dental field for over a decade, specifically in billing. I am excited to be working with Dr. McConnell to ensure you have a great experience with us from every aspect.
After graduating from BYU, I met my husband in 2012 and we made Stansbury Park our home shortly after getting married.  We are now the proud parents of two incredible boys.
I enjoy reading, taking walks, cooking, and keeping up on the latest pop culture. But my greatest love is spending time with my family!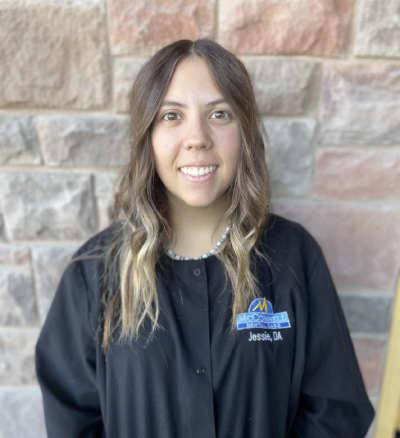 Jessie Costanzo
I completed my Dental Assisting course at Tooele High School in 2019 and have been working with Dr. McConnell ever since. I enjoy working with our hygienists and am pursuing a career as a Dental Hygienist as we speak.
I was born and raised here in Tooele County and graduated from Tooele High School in 2020. I also work as a preschool aid at St. Marguerite's Catholic School when I am not at the dental office.
In my free time, I like to go to lagoon at least once a week, play softball and spend time with friends and family.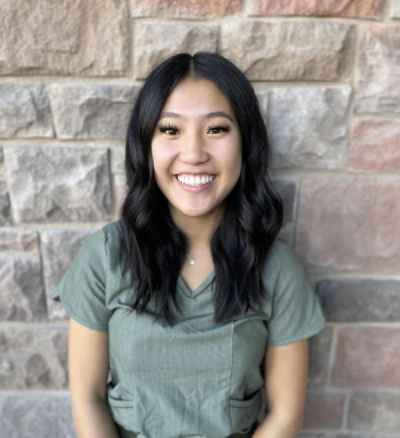 Grace McConnell
I am currently a dental assistant pursuing a career in dental hygiene. I am attending Fortis College and expect to graduate in 2024. I have also gone to BYU Hawaii and the University of Utah in the past. I was adopted from China as a baby and come from a big family of 11. I love shoes and spending time with family and friends.